Our office is conveniently located on Kear Street and accessible via all major roads. We are proud of our "no wait policy" , patients are always seen on time. We have state of the art equipment and a modern sterilization system that surpasses OSHA requirements. The source of water for our dental units is distilled water which removes any chance of contamination from regular tap water like that used in most dental offices.
A Valued Vision
We have created a new type of dental practice, one that takes a once worrisome experience and makes it stress-free. And we provide the latest in high-quality preventative, restorative and cosmetic services.
The result is an exceptional dental studio recognized as an innovator in high quality dental care. We respect your needs and time, offering comfort, flexibility in office hours, and access to exceptional care.
The values we strive to live by each day:
We live as our word
We serve beyond expectation
We deliver dental care passionately from the heart
We appreciate our patients and each other as family
We hold ourselves to the highest level of ethical and professional conduct
We are relentless in our pursuit of personal and business excellence
We ensure complete satisfaction
We are committed to instilling these values and principles in all people
We aim to create an exceptional practice that is recognized as the best in our community
We look forward to welcoming you to our beautiful dental office in Yorktown Heights.
Insurance & Payment
We accept most major credit cards, ATM cards, cash and personal checks.
For our patients' convenience we have arranged a payment plan through a third party that helps our patients receive their treatment in a timely manner.
We participate with most PPO insurance plans. Please call our office to make an appointment and to ask any questions you may have.
For patient without insurance, we offer an internal Health Saving Option to simplify payments.
"Interest Free" payment plan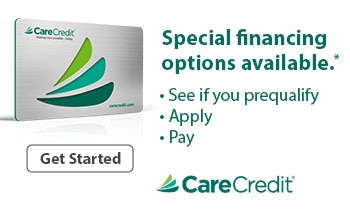 Please contact us with any questions or to schedule an appointment (914) 245-7575
Dr. Ash Khorram, Prosthodontist
Elite Dental Studios | Restorative and Cosmetic Dentistry
Elite Dental Studios
334 Kear Street
Yorktown Heights, NY 10598
OFFICE HOURS
Monday: 9:00am – 7:00pm
Tuesday: 9:00am – 6:30pm
Wednesday: 7:00am – 4:00pm
Thursday: 10:00am – 7:00pm